Princess Fumi Speaks from the Heart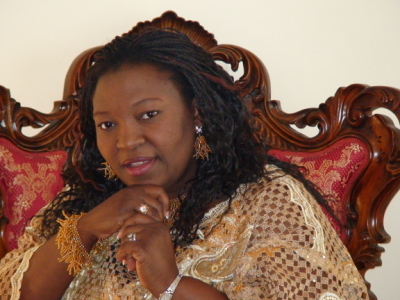 "Love" written by Merche Moore-EMI Recording Artist & AAF Youth Ambassador
Welcome to Adassa Adumori Foundation Blog. I am delighted to have you here. Thank you for taking the time to check in.
February 2008, my father-Prince Ademola Ogunleye encouraged me to go back home to Africa-Emure Kingdom after 23 years of absence. I geared up to attend a family member's coronation: King Emmanuel Adebayo, who I refer to as my second father and a great mentor.
My visit was sober yet exciting. Exciting to see all the people I left behind a while back and sobering to see all the needs in the community. Moreso, I heard the heart beat of my King and his cry reaching out to Emure in Diaspora to assist in making the community reach its potential. Needless to say, my life has never been the same.
January 2009, I had the opportunity to take some of my US friends to the Community to do some feasibility studies of what is needed. The visit was not only fruitful but beyond my expectation.
Today, I live and breathe thinking about how to make a difference in my Community.
This blog is dedicated to all the African Children and their families, who are striving to be the best they can be. I dedicate this to my parents as well as King Emmanuel Adebayo, the Community Leaders, Emure Kingdom Children and their families.

On this blog, I encourage our friends, families, Emure indigenes to join us as we raise one voice and take action to make Emure Kingdom and Africa a better place fo rour next generation.
Please post your opinions, concerns and recommendations here. While we appreciate your opinions, we ask that we stay focused, and remain respectful.
To this end, I share with you an email I received from an Emure indigene who resides in Lagos, Nigeria.
I was truly blessed by this email and I hope this will encourage you to share your thoughts too.
Thank you.
Sincerely,
Princess Fumi Ogunleye Hancock, RN, Ph.D
Posted by adassaadumorifoundation at 9:04 PM EDT
Updated: Wednesday, 20 May 2009 9:28 PM EDT